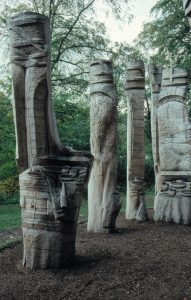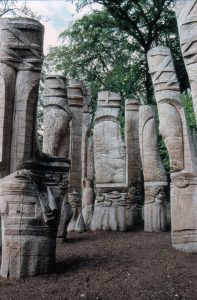 Made during an extension to my Durham Cathedral residency from 13 elm trunks, which had been felled due to Dutch Elm disease.
Stood on end and arranged like a grove on the riverbank where they had grown, each trunk was carved with images.Alone they make little sense with random bits of architecture, drapery and other objects, but at one end of the 'grove' a trunk has been hollowed to form a seat.
Viewed from this position the disparate carvings resolve themselves into an image of the empty Upper Room, with the residue of the meal that had taken place there. 
This sculpture was carved in situ and much to my surprise became very popular with locals and visitors alike.
The wood eventually deteriorated, being outside, and it was dismantled.
There have been efforts to re-commission the sculpture.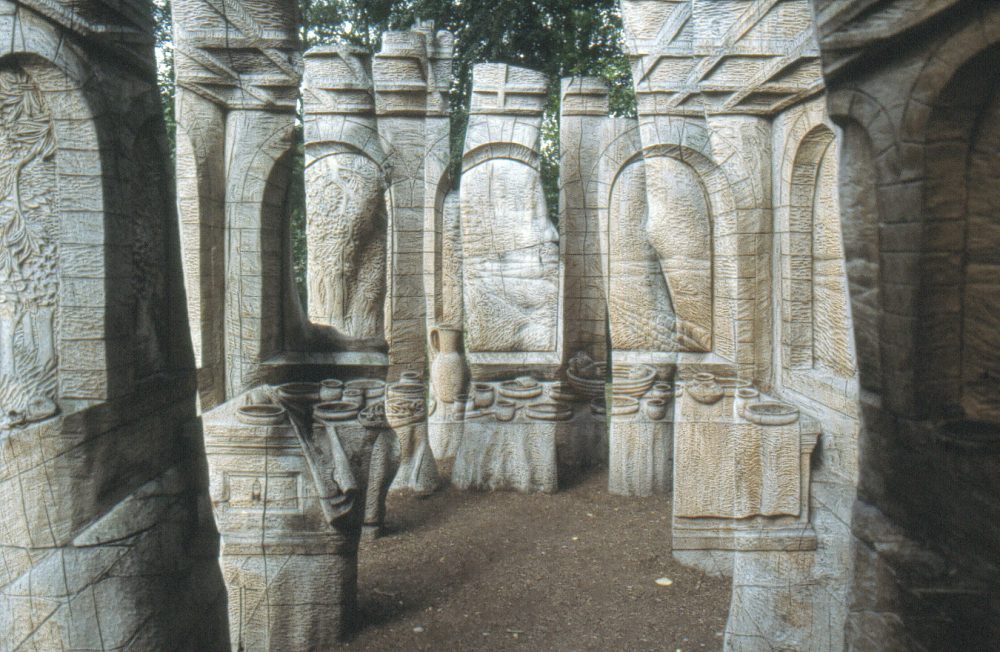 'THE TOWER OF BABEL'         CEDAR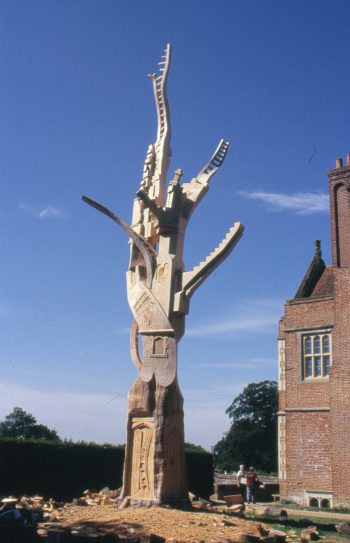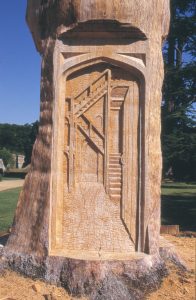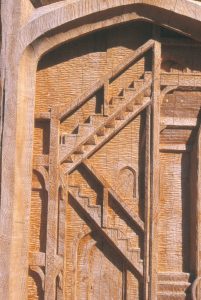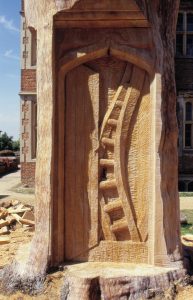 Standing next to a beautiful Tudor mansion in Suffolk, this huge 200 year old Cedar was decimated by storms.
The owner commissioned me to carve what was left. By mutual agreement I depicted the Tower of Babel, for me a symbol of miscommunication, aspirations and dreams.
The carving utilises all the branches that were left on the tree.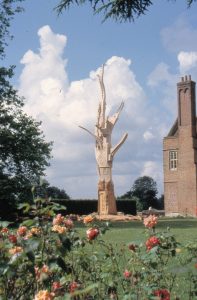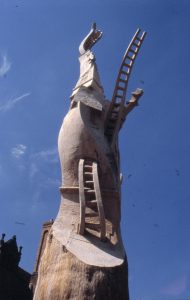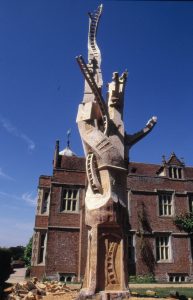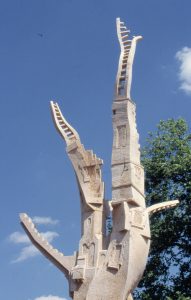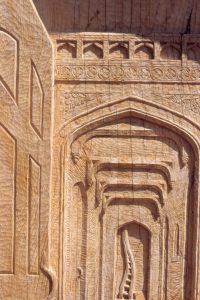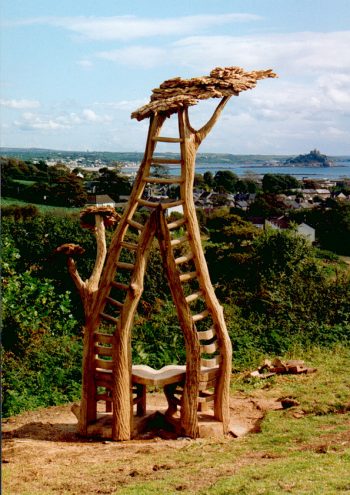 Situated in Cornwall this was commissioned by a woman in memory of her late husband. His passion had been growing and nurturing trees. The seat is made from some wind-blown Elm on the land he cultivated and overlooks their house.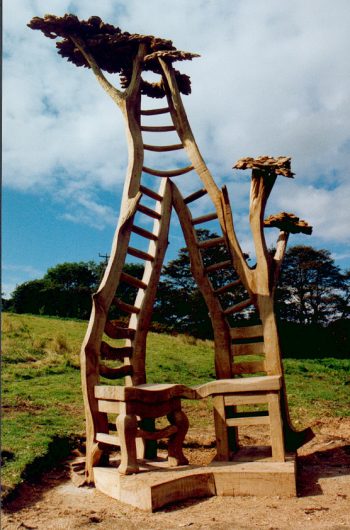 'THE MAGICIANS COAT'        ASH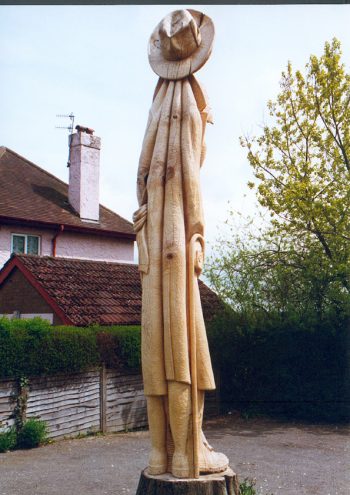 Commissioned by a dentist.
In order to try and explain this to the children from the Primary school opposite, I made up a story about a travelling magician with toothache. After he is successfully treated by the dentist he departs, accidentally leaving his hat, coat and stick, which mysteriously grew overnight to form a Caduceus, the symbol of healing.
The children loved the story and the surgery staff insisted I write it down for them.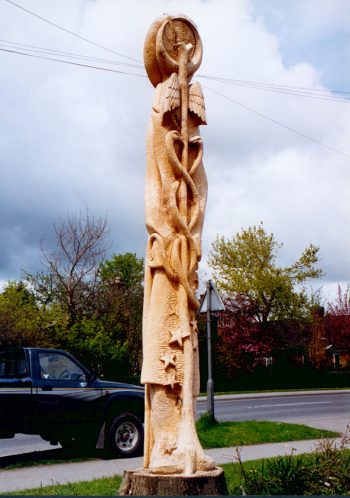 'WATERLOG'
ELM
An old Elm that had succumbed to the Dutch Elm disease after a good fight, pouring its goodness back into the earth
This lasted 13 years before it had to be removed